Discover the Charm of Downtown Oakville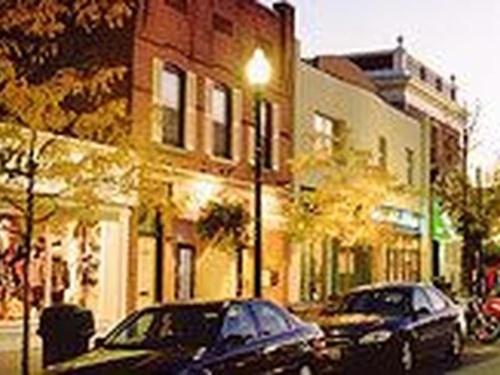 Downtown Oakville is the heartbeat of the town, and quite a sophisticated cultural destination noted for its upscale retail, professional business mix and exceptional dining nestled together in beautiful Downtown Oakville. Regarded as "the home of the Canadian Open," Oakville has a variety of beautiful golf courses and facilities to choose from, suiting a range of skill levels.  With over 1,400 hectares of parkland, 150km of trails and more than 200 parks, dog parks, playgrounds, skateboard parks, sports fields and tennis courts, there is much to do in Oakville's great outdoors.
Milton Velodrome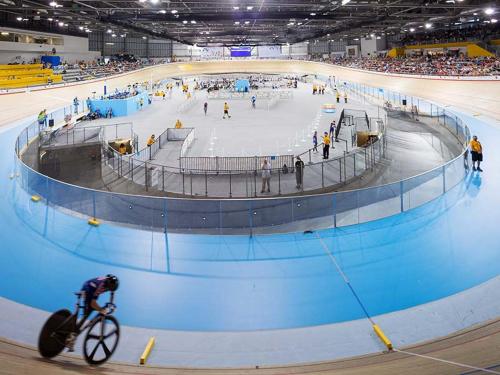 The Mattamy National Cycling Centre is the only velodrome of its kind in Canada, and only the second in North America that meets top international standards. It serves as both a community recreation facility and a venue for provincial, national and international events. As the home of Canadian Cycling, the Mattamy National Cycling Centre is an extraordinary facility that will cultivate world-class Canadian cyclists while engaging the local community with a wide range of recreational and sport opportunities for all ages and abilities. Ask for the Velodrome preferred rate to make your reservation.
Explore Bronte Village!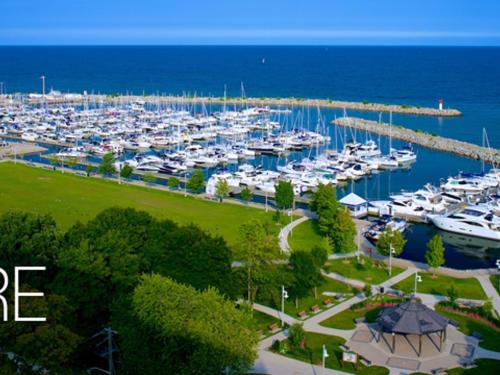 Officially founded in 1834, the Village of Bronte has a long history with many changes taking place over the years.  Bronte Harbour Village is the oldest fishing village on Lake Ontario. It boasts a magnificent Heritage Waterfront Park, Waterfront walking and cycling trails, Bronte Beach and Bluffs, and the historic Sovereign House Museum operated by the Bronte Historical Society on West River Street on the Bronte Bluffs. From it?s small beginnings to the cultural and business hub it has become, it has kept it?s small town feel with a pleasant mix of old and new. After the sun goes down and you are ready to unwind, find comfort in one of the many first class hotels in Bronte.

Spend a delightful day strolling through the streets of Bronte. Shop at fine one-of-a-kind boutiques and discover merchants who are ready to offer expert advice. Dine casual or formal at any number of restaurants considered some of Oakville?s best places to eat. Where the food is created with love and served with a smile. Art and entertainment also thrive in Bronte. With a large artistic community, you can find everything from art classes to dance, as well as galleries and concerts. And to discover some of Bronte?s history and heritage, a visit to the Sovereign House Museum is a must.

 
New Oakville Hospital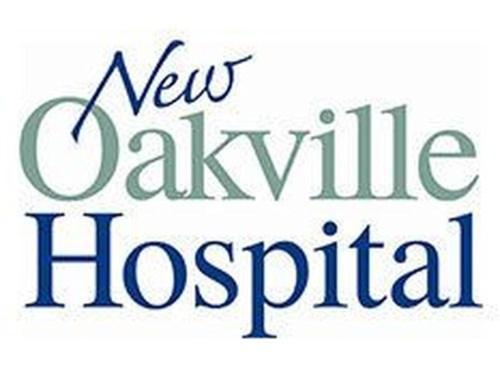 The New Oakville Hospital is situated on a 50-acre site located at Third line and Dundas Street in Oakville, Ontario. The Holiday Inn & Suites Oakville @ Bronte is the closest hotel to the New Oakville Hospital, only 6 KM from the main entrance.
See More
FAQ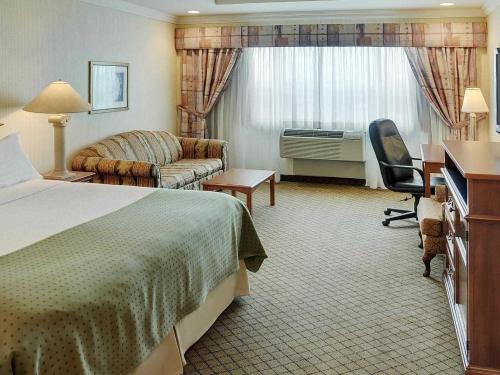 We have compiled a list of frequently asked questions from guests of our hotel. Hopefully you will find this information useful. If you have a question that is not on the list, please feel free to 
contact the hotel
, it would be our pleasure to assist you.
See More
Weather & What to pack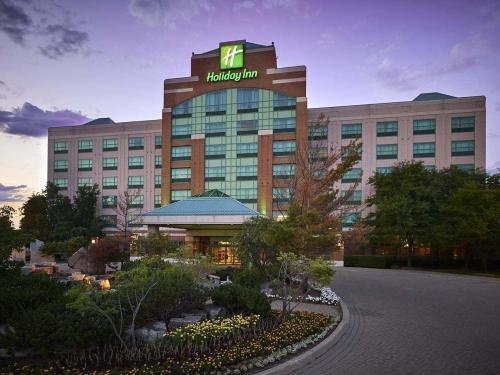 Oakville's climate is generally continental with warm humid summers and cold, dry winters. This is moderated by the proximity of Lake Ontario, which tends to reduce temperature extremes. . Normal high temperatures in June, July and August range from 24°C to 27°C, while daytime temperatures in December, January and February are normally at or below the freezing mark. The city also normally receives 80-100 cm of snow during the winter months.
See More
About Oakville, Ontario
Oakville is a vibrant and impressive community within the Greater Toronto Area (GTA), the Town of Oakville is a beautiful lakeside community with a strong heritage, preserved and celebrated by residents and visitors alike. Incorporated in 1857, this striking town has become one of the most coveted residential and business centres in Ontario, and for good reason.
See More