Visit Oakville!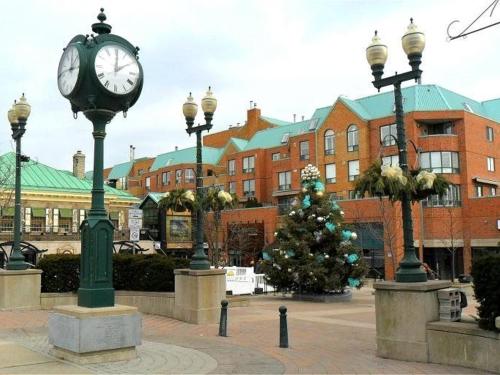 Oakville is a vibrant and impressive community within the Greater Toronto Area (GTA), the Town of Oakville is a beautiful lakeside community with a strong heritage, preserved and celebrated by residents and visitors alike. Incorporated in 1857, this striking town has become one of the most coveted residential and business centres in Ontario, and for good reason:

Bronte HarbourThis thriving municipality of about 166,000 residents provides all the advantages of a well-serviced urban centre, while also maintaining its small-town  ambiance. Along historical downtown streets, Oakville offers a mix of converted 19th century buildings which accommodate over 400 fine shops, services  and restaurants.

A 30-minute drive from downtown Toronto, and an hour's drive from the U.S. border, Oakville boasts more than 1.4 million visitors annually.

Residents and visitors enjoy theatre, dance, music and comedy performances at the Oakville Centre for the Performing Arts. They can visit the museum at  Erchless Estate, located in the home of  the Chisolms, Oakville's founding family. Other points of interest include galleries, historical societies and local  architecture, especially in heritage neighbourhoods.

Among the many special attractions and activities for the whole family, Oakville's annual Waterfront Festival and Jazz Festival draw crowds from around the GTA. The community also provides plenty of recreational opportunities. Golfers can play at one of seven golf courses, including PGA-recognized Glen Abbey Golf Course, which has hosted the Canadian Open for many years.

Enjoy over 3,212 acres of park space, many with groomed hiking trails, or drop by a recreation centre which provides programs for all ages. For boaters, Oakville features two picturesque harbours with docks and slips for sail and powerboats.

People who live here are proud of the quality of life this great community has to offer. In a recent survey of residents, 86 per cent said Oakville is a better place to live than anywhere else in the GTA. Ideally located in a beautiful natural setting, Oakville offers first-rate facilities and amenities. The outstanding range of lifestyle choices will continue to make this growing community one in which residents and businesses feel a sense of pride and connection.

A 30 minute drive from Oakville is Toronto. Its name means "meeting place." With more than 2 million people calling it home, Toronto is Canada's largest city and the capital of Ontario. Toronto is located on the northwestern shore of Lake Ontario.
Toronto: Picture it your way!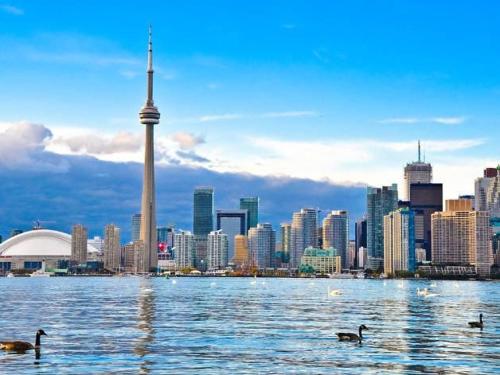 Toronto is currently ranked 14th in the world with over 4,000,000 tourist arrivals a year . Toronto's most prominent landmark is the CN Tower, which currently stands as the second tallest free-standing land structure in the world at 553 metres (1,815 ft). To the surprise of its creators, the tower held the world record for over 30 years, before losing its title to the Burj Dubai in 2007.

The Royal Ontario Museum (ROM) is a major museum for world culture and natural history. The Toronto Zoo, one of the largest in the world, is home to over 5,000 animals representing over 460 distinct species. The Art Gallery of Ontario contains a large collection of Canadian, European, African and contemporary artwork. The Gardiner Museum of ceramic art which is the only museum in Canada entirely devoted to ceramics and the Museum's collection contains more than 2,900 ceramic works from Asia, the Americas, and Europe. The Ontario Science Centre always has new hands-on activities and science displays particularly appealing to children, and the Bata Shoe Museum also features many unique exhibitions. The Don Valley Brick Works is a former industrial site, which opened in 1889, and has recently been restored as a park and heritage site. The Canadian National Exhibition is held annually at Exhibition Place, and it is the oldest annual fair in the world. It is Canada's largest annual fair and the fifth largest in the world, with an average attendance of 1.3 million.
The Yorkville neighbourhood is one of Toronto's most elegant shopping and dining areas. On many occasions, celebrities from all over North America can be spotted in the area, especially during the Toronto International Film Festival. The Toronto Eaton Centre is one of North America's top shopping destinations, and Toronto's most popular tourist attraction with over 1 million visitors per week.

Greektown on the Danforth, is another one of the major attractions of Toronto which boasts one of the highest concentrations of restaurants per kilometre in the world. It is also home to the annual "Taste of the Danforth" festival which attracts over one million people in 2 1/2 days. Toronto is also home to Canada's most famous "castle" - Casa Loma, the former estate of Sir Henry Pellatt, a prominent Toronto financier, industrialist and military man. Other notable neighbourhoods and attractions include The Beaches, the Toronto Islands, Kensington Market, Fort York, and the Hockey Hall of Fame.